June 10-Aug. 30
Bridge construction on Graburn Road (south of Walsh) is slated to start June 10 and last until September. Lafarge Canada has let us know there will be a detour in place from Range Road 12 to Highway 515.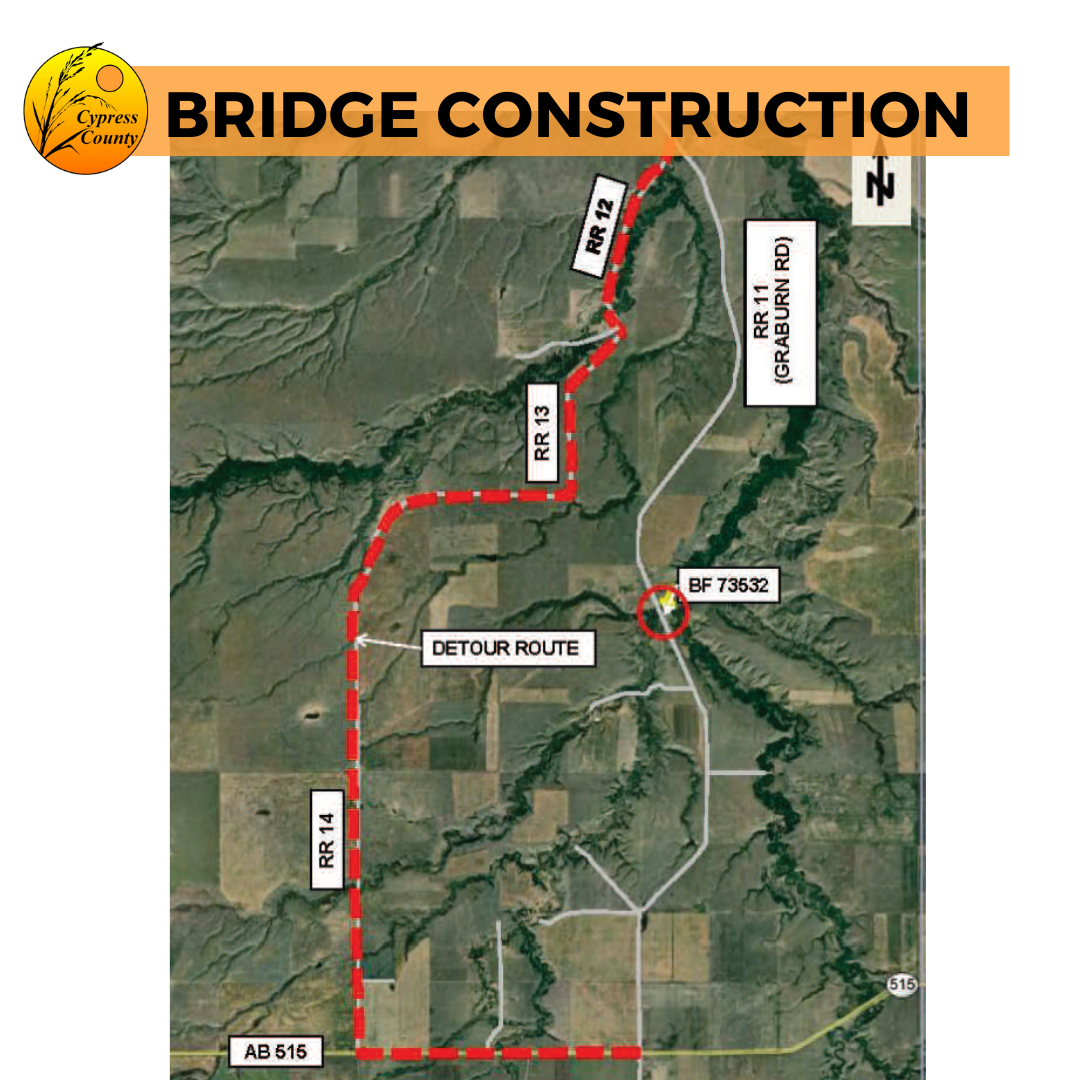 June 20
Township Road 160 will be closed between Range Road 13 and 14 starting June 20 for culvert installation. Traffic can detour on Twp Rd 160 to Range Road 20, Range Road 20 to Twp Rd 155, Twp Rd 155 to Range Road 13, and Range Road 13 to TWP RD 160.
June 21-July 5/12
Veinerville residents should note that a back lane off Natalie St. will be closed for pipeline work starting June 21 and lasting 2-3 weeks.